SCHOOL LOCATION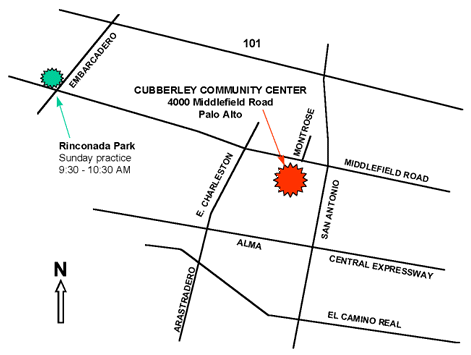 The Cubberley Community Center is located at 4000 Middlefield Road, Palo Alto. Room M4 is in back of the Theater building. Enter at the traffic light at the intersection of Middlefield and Montrose. Parking is available throughout the center.
There is a new basic instructions class starting each month.
Palo Alto is located in the South Bay of the San Francisco bay area. Some of the surrounding cities are Redwood City, Atherton, Menlo Park, Los Altos, Mountain View, Sunnyvale, Cupertino, Santa Clara, San Jose, Milpitas, and Fremont (on the other side of the Dumbarton bridge).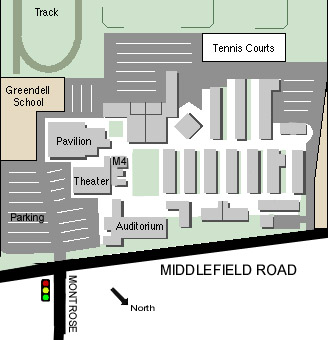 [pdf map of Cubberley Community Center]
Home Page | Lineage | Location | Pictures
Recommended Books/Videos | Site Map
---

Revised: 11/7/12
Copyright © 2001 mjchan@ttopa.com